Canada's Got Talent: Last stop on the road to the finals
Bob Kapur
May 11, 2022
---
---
TrishStratus.com special guest columnist Bob Kapur recaps Canada's Got Talent airing Tuesdays on Citytv.



Tuesday night was the second of the two semi-final shows, as nine more acts tried to impress the judges in hopes of competing at next week's huge finale. Unfortunately, Trish and Kardinal Offishall were unable to be there, but Canada's favourite son Jason Priestley was back along with Lilly Singh and Howie Mandel to make the decision. Who would earn their trip to the finals? And who would simply be booking a trip home?

Let's run down each of the performances and find out.


Canada Saves! results

But, first, let's see which two of last week's semi-finalists were voted into the finals by home-voting.

The two acts voted in by Canadian voters were: Shadow Entertainment, and Kellie Loder.


The Renegades



This dance troupe prompted the judges and host Lindsay Ell to give them a group Golden Buzzer, so they certainly have some pressure on them to live up to those expectations. Their lead choreographer, Xavier, said that they have what it takes to do that.

Their fun routine featured a tight blend of breakdancing, pop and stop, gymnastics, and even some humourously-exaggerated cartoon-style movements. It was very good, and they certainly hit the moves in synchronicity, but overall the routine may have been somewhat overshadowed by the dazzling displays on the video wall behind them. I did love the Squid Game inspired jumpsuits, though.

Howie and Lilly liked the routine, but though the choreography from their first performance was better, and they may not have stepped it up enough for the semi-finals. The team took the feedback in stride, saying that if they move on, they will indeed turn things up a notch.


Trillium Entertainment



The trio brought a newly-designed apparatus with them that they said would help show off even more aerial gymnastical ability this time. They said they wanted to give a superhero-like performance, but with their dark costuming and makeup and the gothic version of the Rolling Stones' "Paint it Black" along with the neat thunder and lighting effects, they actually seemed to be more villainous.

Their stunts, on the other hand, were mighty heroic, including a highlight reel spot where they hung upside-down, dangling from the apparatus only using their ankles. Later, one of the women hung upside down and held onto the others who bridged on one another, giving a human chandelier effect.

All of the judges loved the performance, noting they had brought even more drama and more impressive stunts than in the audition. That might have been enough to cement their spot into the finale.


Stacey Kay



Stacey brings a huge confidence to the stage, a confidence that emanates from ignoring the doubters, embracing her image, and simply bringing her authentic self to the stage.

Her bold cover of "Wings" by Little Mix was brash, sassy, and in your face. But then she cranked things up to eleven when she threw in some jaw-dropping rapping at a machine-gun-fire pace. Amazing.

Lilly and Jason said that Stacey was a veritable superstar, and Howie – who, we were reminded, eliminated Stacey on a previous competition show in the States – was simply blown away, as if he couldn't imagine ever not having seen star power in Stacey.

My take: With that performance, Stacey seems to have cemented a spot in the finals – and she is my pick to win the entire thing. If anything may turn off voters, it's that Stacey may come across as too confident to the point of being cocky or braggadocious and that may turn off some viewers. But hopefully that doesn't happen, because she's the real deal.


Ola Dada



In his audition, Ola's stand-up comedy routine was largely focused on the experience of being a Nigerian immigrant growing up in the small town of Fort McMurray, Alberta.

His semi-final performance was similar in terms of content, and his delivery was solid, but the judges found the material in Ola's audition to actually be better than tonight. Despite that, Howie said that Ola has overcome the hardest problem of doing stand-up, and that's to get the audience to connect with you. Now he just needs to keep honing his material, and Ola will go far in life. Unsaid, but implied in that was that Ola would likely not be going further in this competition.


Theo & Mila



It's even more unfortunate that Trish was away for this episode, as she wasn't able to get to see her Golden Buzzer pick. The teen gymnastics duo knew they would have to bring something new to the stage, so promised that their routine tonight would be more difficult than ever before, which is a high bar, given some of the feats they pulled off in their audition.

But they managed to do it, starting with their first big stunt which saw Mila stand up on Theo's arms, which he'd held up at shoulder height, and do a perfect standing backflip right back into the starting position. That was tremendous. Later, she did a handstand on his fully-extended single arm, holding it while he went from standing to seated position.

Though the performance was artistic and the moves were great, Howie wasn't sure it was enough to put them through to the finals. Jason was impressed, recognizing the difficulty in the moves. Lilly suggested that if they do make it to the finals, they should add more of a story into the choreography to integrate that into the rest of the act.


Esther & Ezekiel



This brother and sister singing act take their inspiration from their mother, who moved to Canada years before she was able to bring all of her children over. Mom would have been proud of the performance, which wasn't just vocally great, but also saw the siblings dress in flashier wardrobe to look like stars in addition to sounding like them, which was feedback given by the judges in the audition.

Their take on Callum Young's "You Are the Reason" had all of the elements that got these two to this round: soaring vocals, beautiful harmonies, and voices that belie their young ages. They also hit a big emotional moment when a picture of them with their mother popped up on the backdrop as if they were singing the song directly to her.

Lilly was visibly moved by the song, and Jason, too, admitted to getting a little choked up. Howie said that once they overcame their nerves and hit the sweet spot vocally, he was taken on an emotional ride.

My hot take: For two young kids, the song choice may be the undoing of this act if they don't get through. They have such great voices, and everything the judges said was valid. But the song was so old-fashioned that it's hard to reconcile with who's singing it. If they get into the finals, they really should consider something more youthful, upbeat, fun, and age-appropraite.


Savio Joseph



During the introduction video, Savio noted that his grandfather had an interest in magic, but wasn't able to find a showcase in which to perform it. Now that Savio has one, he's looking to win over Canada just as he was able to do with the judges and his traditional parents who originally weren't too supportive over his pursuing a career in the arts.

This trick was thematically similar to his audition, in that he was ostensibly gambling his future for the chance to be on the finale. He had Howie randomly pick a 5-dollar bill from a stack of them, each one having a diffferent Canadian celebrity's name written on it. Then, after asking some questions of the judges, based on their answers, he had them think of certain indicators that would help guide him. He then threw the stack in the air and stabbed one of them. He correctly stabbed the bill, which was adorned with Drake's name. He then revealed he'd correctly predicted some of the questions to their answers. For his finale, he had Howie name a Drake album, and after Howie said "Take Care," Savio flipped over a cheque he'd written, and the numbers were actually upside-down letters writing out that title.

Howie didn't think Savio had upped the game from his audition, but Jason said the trick was "awesome" and liked it more than the audition. Lilly disagreed with Howie and said it was far superior to his audition trick, and loved everything about Savio's act.

My hot take: Unfortunately, I was able to guess the climax of the trick as soon as I saw the gimmick cheque on the stage. The writing of the numbers was conspicuous that even the quick camera shot was enough for me to figure out the outcome. It's hard to say what would happen if Howie had picked a different album, but he likely had a contingency plan. Like with the audition, I wasn't impressed by Savio's trick nor his dry presentation style, and it will be surprising to me if he makes it to the finale.


Canine Circus



It's actually surprising this act got through to this round, as the judges thought the act was a bit of a too-busy mess. So unlike others, Canine Circus actually tried to figure out how to tone things down a bit this time around, while still being impressive enough to earn a spot in the finale. Their plan was to really showcase the animals in a more meaningful way.

But perhaps they slowed things down too much, as other than a dog doing some jumps early on, a lot of time was spent in setting up a basic box illusion that saw a person's body get disassembled and reassembled. The very slow pace was a bit of a bore and Howie gave them the X. The rest of the trick saw very minimal tricks actually performed by the animals, and the climax of the box trick was underwhelming.

Howie was harsh, but fair, in his criticism that this was "semi-awful." Lilly said that the troupe swung the pendulum too far the other way in decluttering the act to the point that the dogs felt more like an afterthought to a dud of a magic trick. Jason was also critical of the too-slow pace. If Canada doesn't vote them through, it looks like the Canine Circus will have to fold up its tent.


Jeanick Fournier



In many ways, Jeanick is exactly what a show like CGT is all about. She's a non-professional working mother of two adopted children (both of whom have Down's Syndrome) who has singing talent – which she uses to comfort the patients under palliative care – and has been given the chance to chase her dream.

Her rendition of "Never Enough" from the soundtrack of The Greatest Showman was note-perfect, and the presentation – in a glamorous dress, with the simple backdrop video and lighting – was right out of a Las Vegas residency show, as Jason pointed out during his comments.

Lilly and Howie were equally impressed by the beauty of the performance, and also with Jeanick as a person, saying that her heart and her story shine through in her singing.


Judges' Finalists Picks

The judges announced their picks of the two acts that would be going to the finale: Stacey Kay; and Savio Joseph.

Two other acts from tonight will be determined by audience votes, which can be cast at Citytv.com. The two choices will be announced on next week's show.

See you all next week for the finale!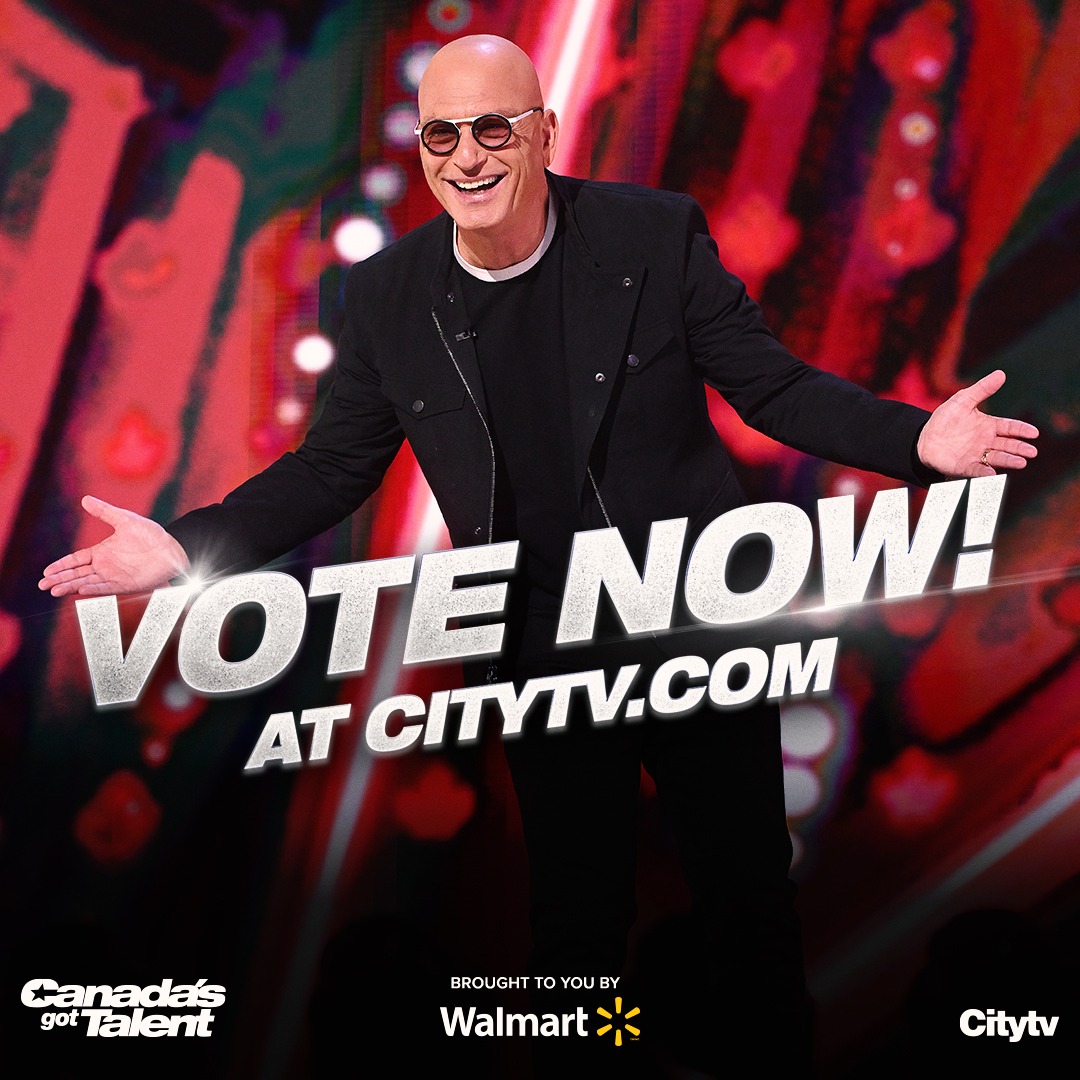 Vote now »



Other thoughts:

The entrance music for Jason was, naturally, the 90210 theme. For Lilly and Howie, the song was Eye of the Tiger. You can't help but get pumped up by either of those tunes.


I'd love to hear Trish's take on whether she thought Theo & Mila did enough to get into the finals. Did this performance validate her Golden Buzzer choice?


During Savio's trick, he asked Lilly to name some of her comfort foods, and one she picked was Ketchup Chips. For non-Canadians, ketchup flavoured potato chips (or crisps, for some of you) are a uniquely Canadian snack food. Personally, I can't stand them. But many of my friends who have since moved away from Canada love them, and whenever I travel down south, I'm asked to bring at least a few bags of them with me.


If I were voting to put another act in the finals, my pick would be Jeanick Fournier. I'm biased towards singing acts, and between her and Esther & Ezekiel, I think she has more of a chance to win than they do.

What did you all think of the show? Let me know in the comments below.